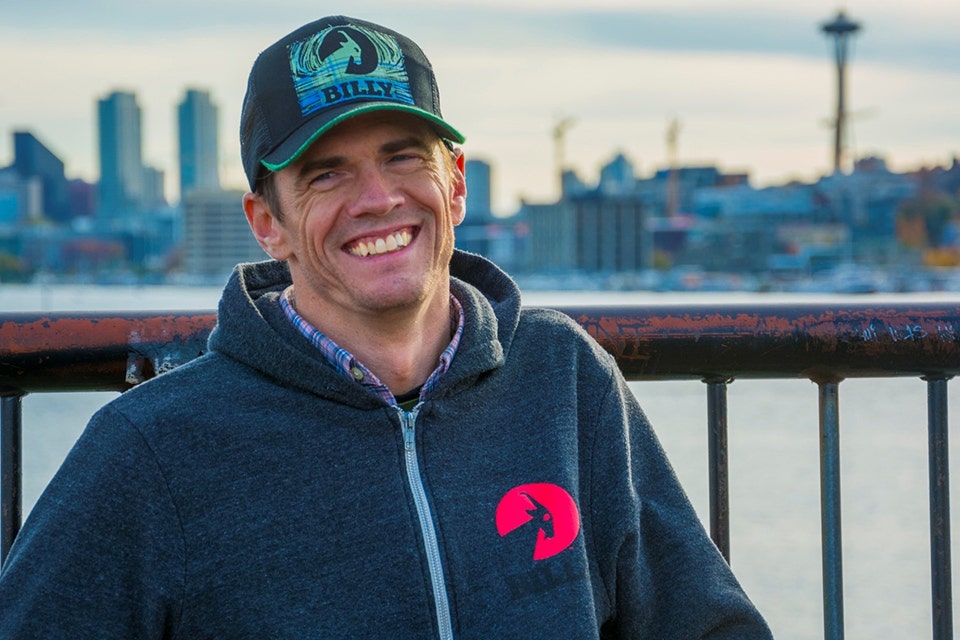 Shoes with a Story
Meet your new favorite shoe! Billy Footwear brand delivers easy-access, stylish comfort backed by a company philosophy of empowerment, independence, and inclusion. These sneakers and hi-tops are made with meaning, function, and fashion.

And they come with a style surprise: Billy shoes for kids, men and women have the look of lace-ups that are even easier than slip-ons. It starts with a wraparound zipper at the side, which continues around the toe. Unzip the upper portion, fold it open, and step right in.

With hi-tops for toddlers, girls and boys, men's sneakers, and suede styles for women, the story of these comfy shoes for the family starts with co-founder Billy Price and his creative solutions for a challenging situation.

After a spinal cord injury as a teenager left him paralyzed from the chest down, Price spent years creating workarounds for many of the tasks of daily living, including getting dressed independently. Tying shoes remained a final hurdle. What began as a solution for his own challenge, quickly grew into a bigger mission. He teamed up with fellow Seattle native, Darin Donaldson, to deliver a shoe that merged function with fashion for everyone.

FlipTop Tech
His creativity, determination, and entrepreneurial spirit resulted in fashion sneakers and hi-tops that are not only chic, comfy and fun for moms and dads, but also work well for hand-dexterity issues. Little fingers still getting their grip can easily slip them on and go. The same is true for anyone with vision or mobility exceptions. Billy shoes' FlipTop technology was born out of a need, which in turn delivered a solution with style.

The Billy Basics
Fun & easy for kids
Visual fit confirmation for parents
Comfy, cushioned footbeds for all-day play
Billy goat logo embodies a refusal to quit
Chevron sidewall & tread symbolizes forward movement
Hand-dexterity solution
Universal designs for the whole family

From the brand itself: each of us has a story. Your Billy shoes are like
 a book. Start a new chapter every time you open them and say, "Yes!" to a day of adventure.

Start Here:
Check out some of these great Billy styles.
Have fun with your footwear! This elevated sneaker option opens with that wraparound zip so you can step directly on the footbed, which sits atop a memory foam insole and supportive rubber outsole. Suede meets mesh on this upper for a chic, everyday style. Shop Now

Billy Classic Hi-Top Girls' Sneaker
Pink canvas and a hint of animal print steal the spotlight on this girls' hi-top sneaker. Beyond the fun style features, it's so easy for little ones to wear. The wraparound zipper opens up completely, so all they have to do is step onto the cushy footbed, zip it closed and off to a day of play. Shop Now