BUY ONLINE, PICK UP IN-STORE
Shop worry-free when you buy online and pickup in-store at a location near you, as early as the same day! Just follow these three easy steps below!
Find the item that you would like to purchase online and choose pick-up in store (if available for that item) during step 1 of the checkout process.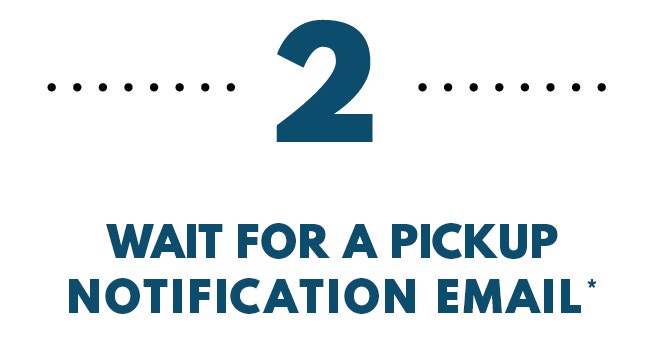 We'll let you know when your order is ready for pick-up. Depending on the item ordered, it may require a few days delivery time to the store. A team member may also call you when it's ready.
*This is a seperate email from your order confirmation.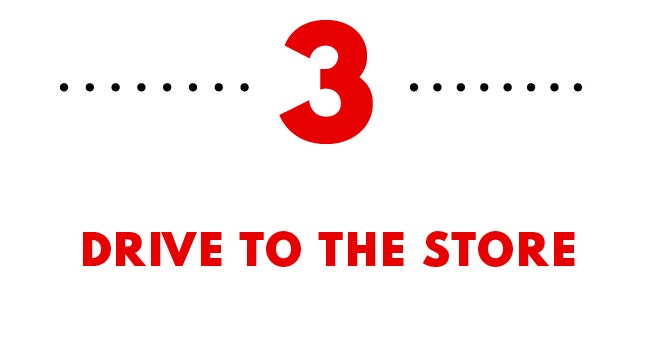 Head to the store during business hours with your ID and order number to pick up your purchase.
If you prefer curbside pickup, call the store number listed on your order confirmation when you have arrived at the store and we'll bring your order out to you.
Why are some products not available for same day pick up at my local store?
If the item is in stock at your local store, you can pick it up today! Some items may not be in stock and will need to be shipped from another store. This normally takes 3-5 business days and is of no cost to you.
When can I pick up my order?
You will receive a notification email when your order is ready to be picked up or a store team member may call you. Please do not try to pick up your order before you receive this email or call as the order will not be ready.
What do I need to pick up my order?
Please bring your ID and be prepared to sign for your order when you pick it up.
What if I have not received notification that my order is ready for pickup?
Please wait for the notification email or a call from a store team member stating your order is ready to be picked up. If you have not received notification that your same day pickup order is ready and it's been over 6 hours, please reach out to Customer Service for assistance. Customerservice@Shoesensation.com
What if I want Curbside pickup?
When you arrive to your store pickup location, call the store at the number listed on your order to let them know you arrived. A team member will then bring out your order!